After last week's stuck-in-bed sickness I am really, really glad to have my sewing mojo back. I tried on Sunday but still felt really flat, so it's been nice over the last couple of days to feel well enough to get some things done.
I finished my third Swoon block. This is all three of what I have so far:
I'm pretty happy with how they're going, although there have been a couple of great threads on working with large-scale prints which would have been brilliant to have read before making the centre block... I might possibly redo the big points, but I'll wait and see. I don't hate it, but it bugs me that the stripes don't align in all of them...
I've also started working on my partner's item for For the Love of Solids swap. I'm hoping she'll like it - she's a bit of a silent partner, so I'm working with what's in her mosaic and form. Here's what I have so far:
She asked for stars and her mosaic had similar colours to these (teals and purples, and wine-reds) so hopefully she'll like it. I'm (obviously) using the Sparkle Punch quilt along as inspiration - but I've made my squares 2.5" instead of 3.5" so I can fit more into the space I need to fill. At this stage I'm thinking a sewing machine cover, and I think I'll hand-quilt around the stars... It's a bit over half-way there size-wise.
WIP stats:
* New projects: 1
* Finished: 0
* In progress: 8 (I think...)
I'm linking up to WIP Wednesday and Fabric Tuesday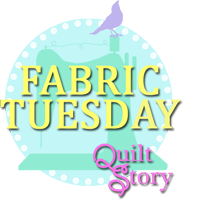 xx Jess