Today is my turn in the Let's Get Acquainted Blog Hop organised by Beth of Plum and June. If you're a blog-hopper, welcome and thanks for visiting!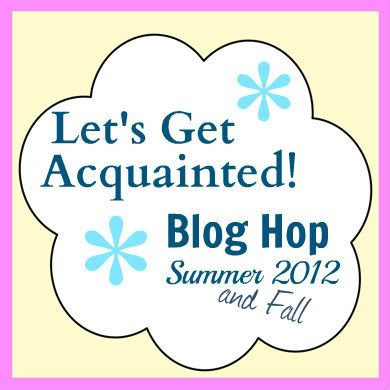 So a little bit about me. I'm a 32 year old stay at home mum to three kids (7, 5 and 2). I have a partner who works interstate a lot - he's been away about 80% of the last six months. Way back before kids, I worked as a scientist so quilting really appeals to my inner maths geek ;o) Quilting and blogging is my me time, and helps to keep me (mostly) sane :o) I live in a pretty small city, and I don't know anyone who is into modern quilting, so blogging and the online quilting community are my way of connecting with other quilters. I love that I've made so many quilty friends through blogging - it's definitely my favorite part of blogging!
A few of the things I've made...
I've been quilting for about a year now. I generally have a few thousand projects on the go at once - if you're interested, you can check out my current WiPs - I even updated it!
I am currently co-hosting a QAL with my friend Jess - we're only 5 weeks in (it's going to go for 24 weeks or so) so if you'd like to join us, it's not too late! The Fat Quarter Shop have generously offered $250 in gift certificates, and we have three categories in which you can enter (one is for small quilted items, so you could just make one block and still enter to win!) It's been a lot of fun so far - we have a Flickr group if you'd like to check out what everyone's making!
Favorite blogging tip - be yourself.
Favorite fabric - right now (because it arrived today) it's these beautiful newspaper roses by Yuwa. They're destined for a future quilt, once I work out what I want to do :o)


Favorite craft book: Probably 'Quilting Modern' - so much inspiration in that book!

Favorite book: The Name of The Wind by Patrick Rothfuss - amazing book. I'm an avid fantasy reader :o)


Favorite quilting tool: my rotary cutter, when it has a new blade!
Favorite music to listen to while quilting: Muse.
Favorite TV show while hand stitching: Dollhouse or Firefly.
Enjoy the rest of the blog hop,
xx Jess