Welcome to Friday Fabric Finds, a weekly post where I share the latest and greatest fabric and sales from my sponsors.
One of the collections I've been eagerly awaiting is Doe by Carolyn Friedlander, and it has started hitting shops over the last few weeks. One of the things that really appeals to me about Carolyn's designs is how useful they are, and the number of fantastic low volume prints she includes in her collections. Nearly every quilt I've made since Architextures came out has included at least one of her low volume prints - they really are my go-to neutrals. Doe is no different - the neutrals are so versatile and there are lots in this collection! I'm trying very hard to not buy fabric before I travel to QuiltCon in a few weeks, but it is getting increasingly hard to resist temptation!!
Sew Me a Song have the complete collection of Moonshine by Tula Pink available, either as
a complete bundle
or
separate prints
. I've just started an EPP project using these and Tula's Fox Fields collection and they play beautifully together.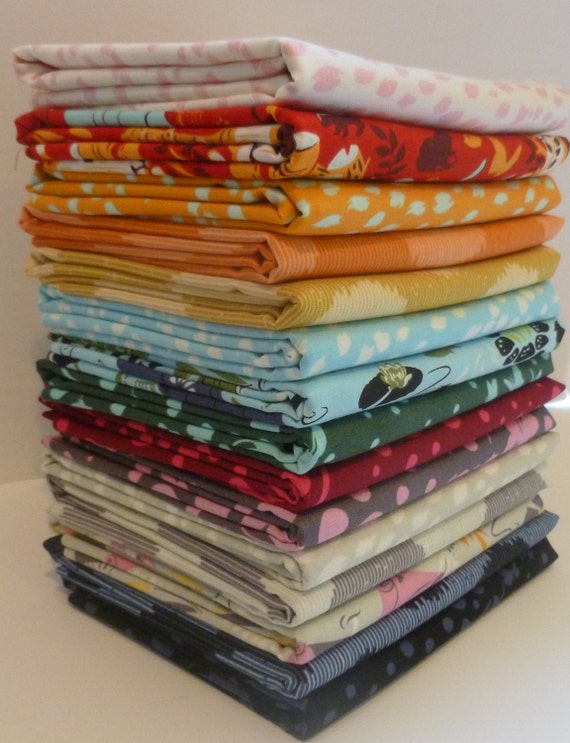 Happy shopping!
xx Jess