I have a bunch of great things to share with you for this weeks Friday Fabric Finds post. Admittedly there hasn't been a whole lot of actual sewing in my house this week (the ick continues, and yes, I'm very much over it by now!), but drooling over fabric always cheers me up ;o)
First up, Doe has finally arrived in Australia, and
Frangipani Fabrics have a great selection in stock!
Frangipani also have
20% off all Japanese and Kids prints from now through 18th of September
- and there are lots of gorgeous prints in these sections.
Polka Dot Tea stock a fantastic selection of Cotton Couture solids in their shop - and they will be starting a Cotton Couture Club very soon. If you're interested in signing up, please
contact Danielle and Heidi and express your interest.
I know I harp on about this all the time, but these solids are just divine and are my absolute solids of choice, so I for one am very excited about this club starting up!! If you can't wait, they
do have this drool worthy bundle of rainbow goodness...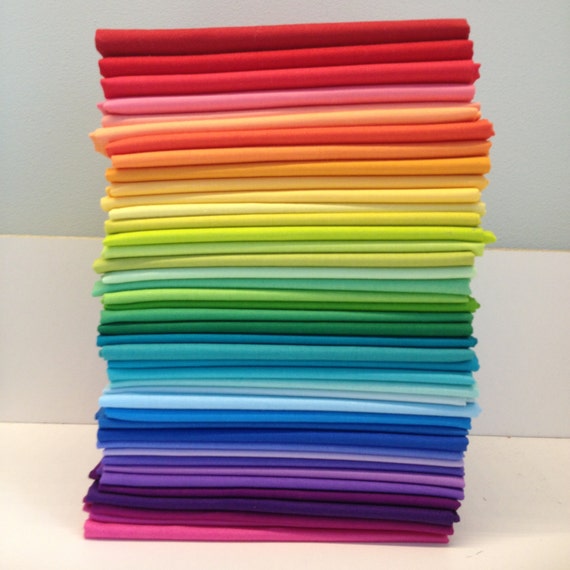 Becca at Sew Me a Song is running
a fabulous sale on all bundles from now through Sunday, with 25% off all bundles
. I've been busily trying to decide what fabric to use for my Farmers Wife sew along quilt - and I think I've narrowed it down to using my stash of Suzuko Koseki fabrics, so
this bundle of Suzuko goodness is looking extremely appealing at the moment!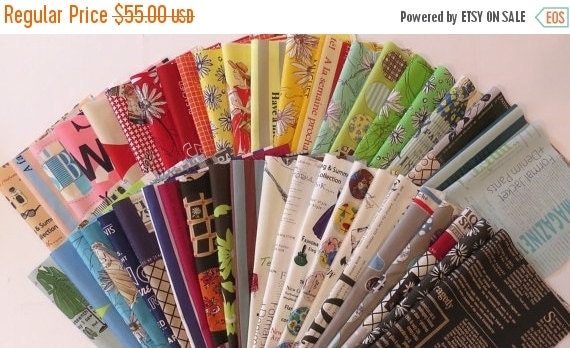 Last but certainly not least,
Eden by Tula Pink has arrived at the Fat Quarter Shop
! It's no secret that I'm a massive Tula fan (and I may have started a new Tula quilt this week despite feeling very under the weather - hoping to share some progress on that soon!) I am seriously drooling over the colours and prints in this collection!!
Happy shopping my friends!
xx Jess